Nissi Varki
About Dr. Varki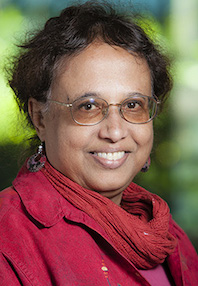 Nissi Varki is Professor of Pathology at UC San Diego. She obtained her primary medical degree at Christian Medical College, Vellore, India, one of the foremost medical institutions in South-East Asia, and became US Board Certified in Anatomic and Clinical Pathology, following pathology residencies at Creighton University, Oma ha, Nebraska, and St. Louis, Missouri. She went on to acquire postdoctoral training in tumor immunology, first at Washington University in St. Louis, and then at the Research Institute of Scripps Clinic in San Diego. She was Assistant Professor in Residence at the Department of Pathology at UCLA, and then moved to UC San Diego in 1985.
While working on NIH-funded basic research analyzing the mechanisms of cancer metastasis, she started four histopathology core laboratories at UCSD, helping investigators analyze normal and diseased tissues, particularly those from genetically altered mice. Dr. Varki serves on the School of Medicine Recruitment and Admissions Executive Committee and teaches Histology labs for medical students. She helps students attain histotechnology certification and teaches a Spring elective course for graduate and medical students entitled "Practical Histopathology in Mouse Models of Human Disease."
In recent years, she has focused her expertise in immunohistology and pathology towards comparisons of humans and great apes, our closest evolutionary cousins, discovering several differences that of are of known or potential biomedical importance.
Dr. Varki is currently the Director of the Histopathology/Mouse Phenotyping Division of the Comparative Phenotyping Core.