CBIO Training Faculty
Program Director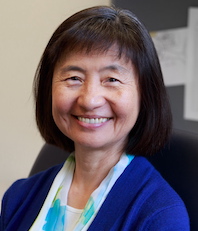 Dr. Wang is a Distinguished Professor Emeritus with a Return to Active Duty Appointment in the Department of Cellular and Molecular Medicine. Her current research focuses on solving the cell death mechanisms triggered by the inhibition of FEN1 in selective cohorts of cancers that acquire dependency of this endonuclease from genetic and epigenetic alterations in FEN1-synthetic lethal genes and pathways.
Co-Directors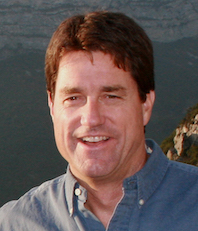 Dr. Dowdy is a Professor of Cellular & Molecular Medicine. His current research pertains to cell cycles, chemical biology, and the development of modified RNA for cancer therapy.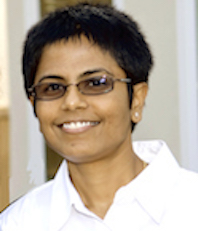 Dr. Ghosh is a Professor of Medicine and Cellular & Molecular Medicine. Her lab researches signaling interphases between G-protein coupled, and tyrosine kinase receptors in cancer.
CBIO Faculty Mentors
| Name | Department | Research Focus |
| --- | --- | --- |
| Ludmil Alexandrov, Ph.D. | CMM* | Computational Cancer Biology, Etiology and Therapy |
| Hannah Carter, Ph.D. | Medicine | Network Perturbing Cancer Mutations |
| Don Cleveland, Ph.D. | CMM* | Aneuploidy & Tumorigenesis |
| Arshad Desai, Ph.D. | CMM* | Genome Segregation Fidelity in Mitosis |
| Jeffrey Esko, Ph.D. | ​CMM* | Tumor Glycobiology |
| ​Stephanie Fraley, Ph.D. | Bioengineering | ​Systems Medicine |
| Kelly Frazer, Ph.D. | Pediatrics | Functional Cancer Genomics, Genetic Markers for Tumor Sub-typing and Drug Response |
| Frank Furnari, Ph.D. | Pathology | Gene Expression Networks in Glioma |
| J. Silvio Gutkind, Ph.D. | Pharmacology | Pathway-based Precision Cancer Therapy |
| ​Matthew Hangauer, Ph.D. | ​Dermatology | ​Cancer Persister Cells in Resistance to Therapy |
| Sven Heinz, Ph.D. | Medicine | Medical Epigenomics in CLL |
| Wendy Huang, Ph.D. | CMM* | Non-coding RNA in Immune Regulation |
| Trey Ideker, Ph.D. | Medicine | Network Directed Cancer Systems Biology, Computational Models of DNA Damage Response Network |
| Catriona Jamieson, M.D., Ph.D. | Medicine | Cancer Stem Cells & Drug Resistance |
| Thomas Kipps, M.D., Ph.D. | Medicine | Chronic Lymphocytic Leukemia, Pathogenesis, Novel Therapies |
| Richard Kolodner, Ph.D. | ​CMM* | Genome Instability Suppressor Genes and Network |
| Jill Mesirov, Ph.D. | Medicine | Computational Cancer Genomics |
| Karen Oegema, Ph.D. | CMM* | Regulation of Cytoskeleton Dynamics in Mitosis |
| Bing Ren, Ph.D. | CMM* | Chromatin Domains and Long Range Regulation of Gene Expression |
| Debashis Sahoo, Ph.D. | Pediatrics | Boolean Mathematical Models for Cancer |
| Maike Sander, Ph.D. | Pediatrics | Pancreatic Development, Cell Type Specification, Neoplastic Transformation |
| ​Jason Sicklick, M.D. | ​Surgery | ​Gastrointestinal Stromal Tumor |
| ​Robert Signer, Ph.D.​ | ​Medicine | ​​Hematopoietic Stem Cell Biology |
| David Traver, Ph.D. | CMM* | Hematopoiesis & Leukemia |
| Karl Willert, Ph.D. | CMM* | WMT Signaling in Stem Cells |
| Eugene Yeo, Ph.D. | CMM* | Gene Regulation by RNA-Binding Proteins |
| Huilin Zhou, Ph.D. | CMM* | Regulatory Genome Maintenance Pathways |
 *Cellular & Molecular Medicine